Tam's Annies Rags Spirit Page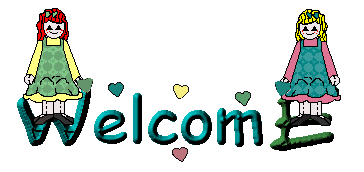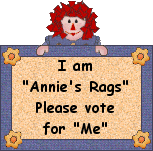 Woo Hoo Welcome Everyone
I'm so excited...I have made it to the final level in the OCN Competition !!
I have made this spirit page to celebrate all the fun I am having
I hope you enjoy it and perhaps you'll see for yourself
just how much fun the OCN Competition really is...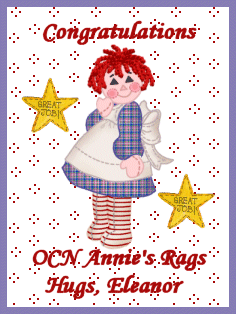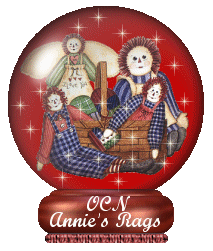 I recieved these two gifts from my Cats Meow Coach when I advanced...
Thanks so much Eleanor !!
Just click on my gifts to find out more about Our Country Nest

Thanks Coach Jen for the wonderful cookie !!!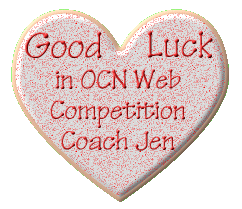 Please vote for my Coach Jen as Coach of the Week !!

*Cheers*

Were Annies Rags and were here to say
Were # 1 and going all the way
So come on team lets play to win
Cause were the best team in OCN


*Coaches Spirit Pages*


| | | | | | |
| --- | --- | --- | --- | --- | --- |
| Cute Chicks | Sweet Bunnies | Cute Moos | Heavenly Cows | Buzzy Bears | Cats Meows |
*Team Member Spirit Pages*




Sheila
*wont you please take a moment and sign my guestbook*


E-mail Tams




Free JavaScripts provided
by The JavaScript Source